Engaging mobile workforces: SMS/QR code toolkit
Resources and capabilities to extend reach of relevant and timely help to your mobile, front‐line employees.
With individuals today relying on their mobile devices for everyday tasks more than ever, we've expanded capabilities for SMS (short message service) Keywords for texting and QR (quick response) codes. Employees can easily access online topics and resources they care about—anytime and anywhere—simply by sending a text or scanning a code from their smartphone.
These solutions are highly advantageous for mobile workforces with limited access to a computer on the job, such as production and customer service front lines, to instantly connect to benefits resources.
What are SMS Keywords?
HOW IT WORKS
•   Employees can text a designated word to Fidelity at the number 343898
•   Within seconds, Fidelity will return a one‐time short message, containing a link to online resources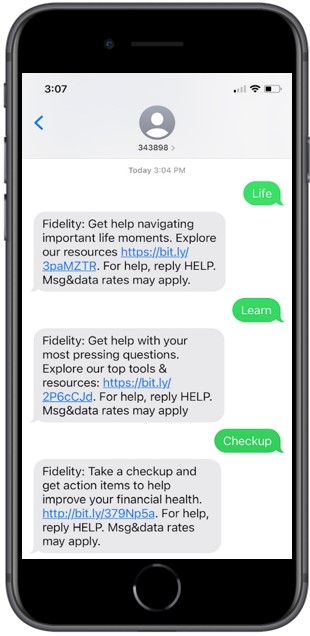 What are QR Codes?
HOW IT WORKS
•   Employees can simply scan a code, such as the image below, with their smartphone camera to get directed to online resources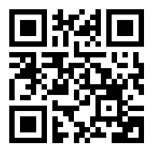 Share with your employees
Regularly, new SMS Keywords and QR Codes will be available—aligned to the most relevant and timely help and communication topics. Toolkit resources will also be made available, including digital signage and screensavers, to help you expand reach of these resources.
DOWNLOAD THE SMS/QR TOOLKITS