Video: Delivering through innovation and technology
See how Fidelity is making the workplace benefit experience faster, easier, and more secure for our customers.
Did you know that a quarter of Fidelity's employees are in a technology-related role?* While financial services is our core business, technology and innovation are at the heart of everything we do. For 75 years, we have combined technology with a deep understanding of our customers to deliver one of the most stable, consistent, and safe customer experiences in the industry.
Dave Gray, a customer experience leader at Fidelity, explains how tech and innovation are shaping the customer experience now and for years to come.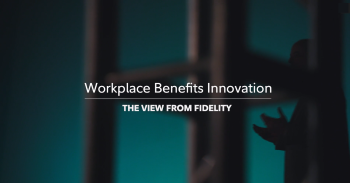 View the video now
(2 min.)