Standing at the forefront of innovation
See how Fidelity Center for Applied Technology (FCAT) is focused on the future
Fidelity has a deep and rich history of innovation since its founding 75 years ago. We've had many "firsts" like in 1974 we were the first to sell retail mutual funds directly through a toll-free telephone line. In 1995, Fidelity was the first mutual fund company to create a home page on the Internet. These are just a few examples that have embodied the words of our founder Edward C. Johnson 2d when he said, "Take intelligent risks rather than follow the crowd."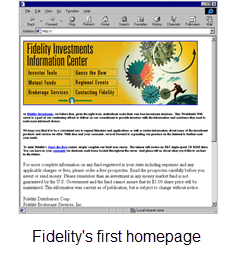 Fidelity Center for Applied Technology (FCAT)
An important part of Fidelity's legacy as an innovator comes out of Fidelity Center for Applied Technology (FCAT). As a catalyst for breakthrough achievements in innovation and technology for the past 22 years, FCAT's more than 250 dedicated technologists, researchers, engineers, and designers from across 13 international locations are tasked with building the Fidelity of tomorrow. This starts with detailed research on trends in technology and demographics to uncover insights on what customers need to positively impact their financial lives. FCAT shares their research and observations with the public on artificial intelligence, blockchain, quantum computing, emerging technology, design, and other topics. Much of what FCAT discovers can help inform development of technology beyond the walls of Fidelity.
Experimentation fosters more innovation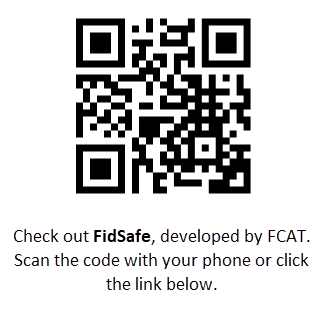 When new technology is identified from research, it's tested through prototypes and shared across Fidelity to encourage further innovation. In 2020, FCAT completed 85 different proof of concepts and transitioned 9 initiatives to different business units for further development and experimentation. Recent examples of capabilities born from FCAT's research and design include:
Sherlock, a data and analytics tool to identify investment opportunities and create trading strategies.
An iPhone® app to aggregate and track your cryptocurrency portfolio including key privacy features to protect your information.
A robo-reader that transformed how our institutional compliance team responds to thousands of regulator inquiries by reducing draft creation from 20-30 minutes to 2-3 seconds.
FCAT's Emerging Technology team is exploring quantum computing, experimenting with approaches that may someday deliver even more advanced retirement planning tools for Fidelity customers.


Some of FCAT's prototyping becomes standalone products or business lines such as FidSafe, a free secure document storage system.
Driving Fidelity employees to think differently
FCAT is a leader in fostering a culture of innovation at Fidelity through clubs and speaker events. Over 120 events were hosted for Fidelity employees in 2020 on everything from AI and Bitcoin to quantum futures and inclusive financial services. Over 30 Human-centered Design workshops were facilitated to bring employees together to think differently about how to design better experiences for our customers.
If you would like to learn more about FCAT, please follow us on LinkedIn and reach out to your Fidelity Managing Director.